Article and photos by E. del Valle
The main building at La Residence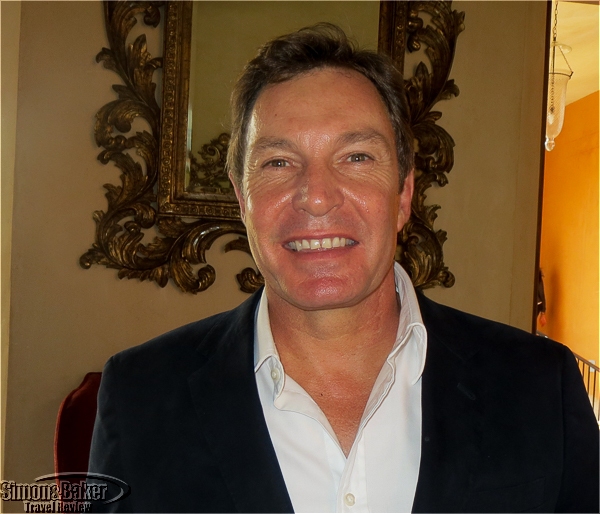 I had breakfast with Edward Morton, general manager of the hotel
I spent my final day in South Africa at La Residence, a serene, elegant and stylish farm estate in the village of Franschhoek, one of my preferred wine and gourmet areas of the country. The property and the setting were as pretty as I remembered from previous visits (see La Residence Hotel and Villas and La Residence).
Vineyard Suite 3 seen from the garden
I stayed in Vineyard Suite 3, a 40 square meter room with a private garden that faced the vineyards and mountain in the family section of the 30 acre estate with 85 employees. That part of the property, built in 2010, had five Family Suites. The farm grew grapes, olives, plums, quinces, black and green figs, pomegranates and lemons.
The interior of my room, Vineyard Suite 3
There was a bathtub in the center of the bathroom 
The room, the smallest of the Family Suites, was lovingly decorated with fine fabrics, a large and beautiful fresh flower arrangement, original oil paintings, and comfortable and colorful furnishings. The four poster bed, with crisp white linen sheets embroidered with the brand initials and fluffy feather pillows, was so far off the ground there were three rung wood ladders on either side of the bed to climb up, not a favorite.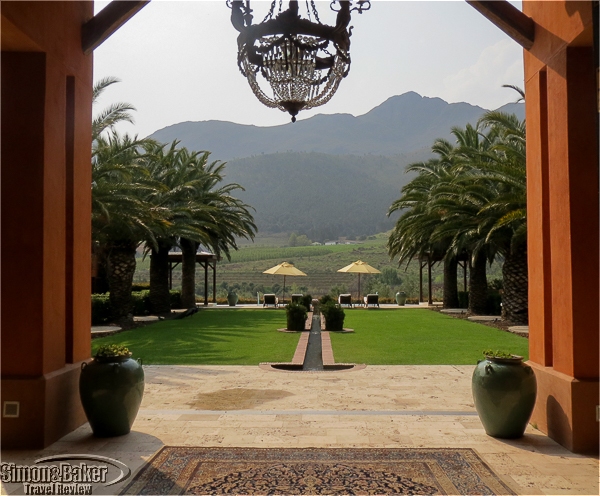 The hotel, situated in the middle of a vineyard, had pretty mountain views
 Randall looked after me with warmth and attention to detail
A high ceiling and three chandeliers added to the sense of space. Throw rugs atop the stone flooring made it homey as did the ample closet space. The sunlit bathroom too was spacious and inviting, housing an oversize door-less shower, separate bathtub, a room for the toilet, and twin sinks, one on either side of the bathroom.
I especially enjoyed breakfast, a combination of a cold buffet, including skim and full cream milk, freshly harvested honey comb, seasonal fruit, locally sourced cheeses and homemade muesli, and made to order hot dishes. I also liked that staff were attentive and guest oriented. Randall, who looked after me, was friendly, helpful, and clearly knew the area well. He reconfirmed my airport transfer and my rental car pickup, and handled the check-in for my domestic flight with ease and efficiency.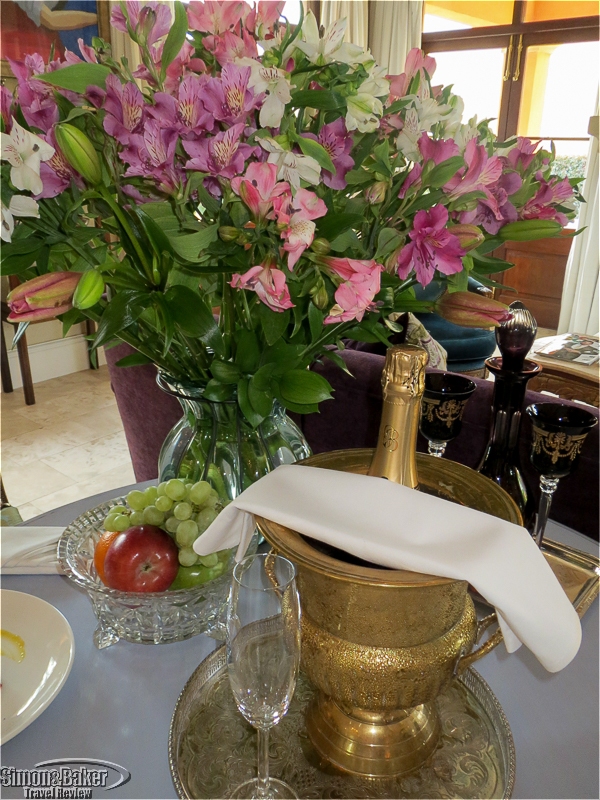 I found chilled sparkling wine, fresh fruit, and flowers on arrival in my room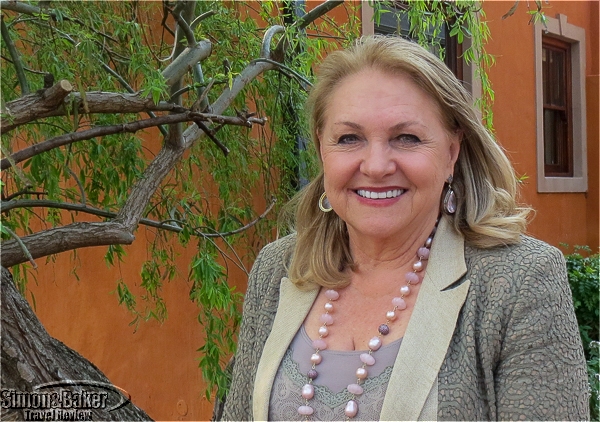 Liz Biden, co-owner and designer of La Residence, part of The Royal Portfolio
There were many complimentary amenities such as laundry, transfers within the village, a well stocked minibar, quality snacks and WiFi. Although I was able to go online, I was unable to send emails or connect to a VPN. There were some minor signs my room was due for a soft renovation. I appreciate the property's elegant yet welcoming ambiance, farm setting with mountain views, comfortable and stylish decor, Villa Suites, and noteworthy service. La Residence (La Residence, Elandskloof Private Road, Elandskloof Farm, Franschhoek 7690, +27 21 876 4100, fax +27 21 876 2030,  www.laresidence.co.za, info@laresidence.co.za, reservations@trp.travel), part of The Royal Portfolio owned by Liz and Phil Biden, remains among my favorite Franschhoek properties.