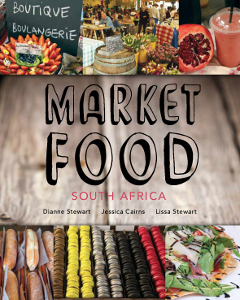 Market Food: South Africa
Following the explosion of local markets and the emergence of talented foodie entrepreneurs, Dianne Stewart and her two daughters, Lissa Stewart and Jessica Cairns, felt driven to travel around South Africa in search of the best market food. Two years later, in 2015, they published Market Food: South Africa (Bookstorm), a 167-page softcover book for tourists and locals. The book is divided into six sections: Find Your Local Market, Market Tastes, Market Meals, A Little Extra, Sweet Sensations, and Thirst Quenchers.
"Having experienced numerous food markets abroad, we knew that the world-class South African food markets were worth promoting," Jessica Cairns said via email. "We visited markets nationally, in search of markets with their own unique personality and we sort after talented food vendors who were producing creative food of a very high quality. Market Food includes a directory of markets that we visited around the country and a diverse assortment of great market food recipes accompanied by the foodie entrepreneur's unique stories. The book aims to promote the food markets and these talented vendors."
Dianne Stewart, Lissa Stewart and Jessica Cairns, authors, Market Food
Their favorite part of the project Cairns said by email was, "Eating our way around the markets! Sampling the delicious food, chatting to the vendors to get the background to their food and how they ended up at the markets. Dianne and Jessica collated the vendors recipes and retold the vendor's personal stories while Lissa had the task of capturing the market atmosphere and the delicious food through the photographic lens."
The biggest surprise? "The depth of the talent at these markets and the diverse personalities of each market- some tucked away in bustling harbour precincts, others on lush wine estates, in parks or inner-city warehouses," Cairns said.
The three continue the promotion of food markets and talented food vendors on their website and social media channels (marketscoop.co.za) where they feature an updated national market directory (each market has its own page with photographs, maps and opening times), scoops of what is happening at markets around the country and the personal stories of some of the vendors they meet at the markets. Dianne Stewart is author of 30 books, Jessica Cairns is a former international banker, and Lissa Stewart is a food photographer.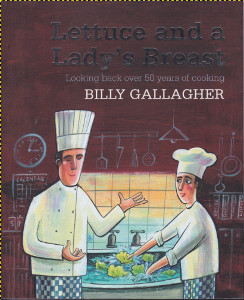 Lettuce and a Lady's Breast
In Lettuce and a Lady's Breast Looking back over 50 years of cooking Billy Gallagher (Billy Gallagher and Associates) outlines the highlights of his culinary life from his roots in the United Kingdom to South Africa. He shares insights from his personal life, his life as a chef as well as his work with the South African Chefs Association (SACA) and the World Association of Chefs Societies (WACS). The 330-page softcover book, published in 2015, is divided chronologically. It is peppered liberally with black and white and color images and photos.
Babel Cookbook
Babel (Babylonstoren) by Maranda Engelbrecht is a 237-page softcover oversize book published in 2013. The visually appealing book has full color photos of the produce and meals from Babel, its namesake restaurant located within Babylonstoren, a relatively new produce farm lovingly established and nurtured in a former cattle farm, in South Africa's Winelands region near Cape Town.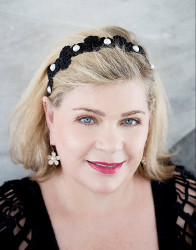 Maranda Engelbrecht, author, Babel
The self described food stylist's affection for presentation is evident in the page size photos of plants and dishes served at the restaurant as well as the restaurant itself. Many of items on the restaurant menu are routinely made from products grown on the farm and its environs. The book is available for sale at a large shop on the farm.
Photos courtesy of Dianne Stewart, Lissa Stewart, Jessica Cairns and Babel
---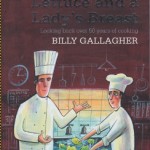 Click to buy Market Food: South Africa
and Lettuce and a Lady's Breast

---