By Andrea de Gosztonyi and Douglas McRae, photos by Andrea de Gosztonyi
Cirque Totem in Montreal
The Montreal based Cirque du Soleil has come out with a new show for 2010 . This new touring show started in Montreal Quebec, Canada from April 22 to July 11, 2010, where we saw it. It then moved to Quebec City, Canada from July 22 to August 9, 2010. From there the show is scheduled to travel to Amsterdam, Netherlands, from October 7 to November 21, 2010 and then on to London England January 6 to 30, 2011.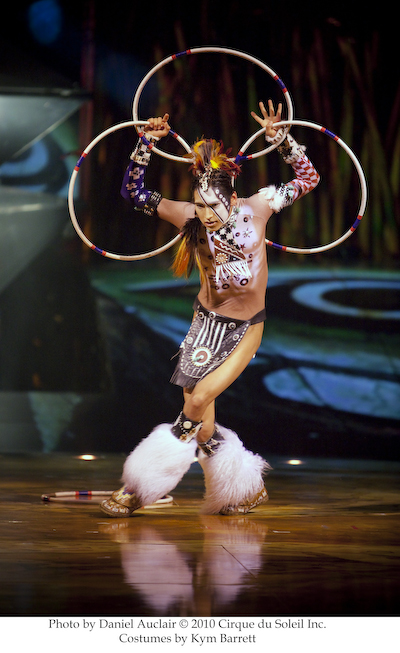 The show was designed to trace the journey of the human species from its original amphibian state to its desire to fly. The stage evokes a giant turtle an important symbol of origin for many ancient civilizations. The costume designer researched nature including real animals, plants and birds and focused much attention on the human body and the seasons, according to promotional materials.
Montreal was the backdrop for the Cirque tents
To read other Cirque du Soleil related articles see Inspria, a Boucheron, Cirque du Soleil jewelry exhibit at Montreal museum, Cirque du Soleil Beatles 'Vegas show fun, and Italian clown themed show delightful. Click here to read more about our impression of Totem.