By Elena del Valle
Love at the Mirage
Photos: Cirque du Soleil Love
During a trip to Las Vegas late last year we had an opportunity to see several shows. Our favorite was Love, a mix of Beatles music and Cirque du Soleil magic. The 90-minute performance in the 2,013-seat theater at The Mirage was a fun way to spend an evening in Sin City.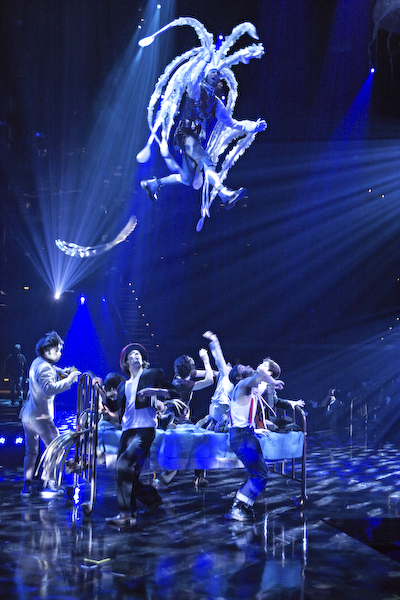 A scene from Love
Filled with some of the famous characters from The Beatles songs, featuring dozens of Cirque performers of all ages prancing in colorful and evocative costumes, accompanied by the iconic music that has circled the world over the show was wistful and lively.
A scene from Love
In 1984, Cirque du Soleil was a group of 20 street performers; now it's a major international organization that has provided high-quality artistic entertainment to more than 70 million spectators in close to 200 cities on five continents. In Las Vegas, Cirque du Soleil has a partnership with MGM Mirage to create and present productions. In addition to Love, visitors can try Mystère at Treasure Island, "O" at Bellagio, Zumanity, the Sensual Side of Cirque du Soleil, at New York-New York Hotel and Casino, KÀ at MGM Grand, and Criss Angel Believe at Luxor. Click here for an article about Love.