The reception at Absolute Nirvana
Once a palace custom reserved from Javanese royal brides-to-be, the Lulur, a massage and skin treatment ritual that culminates with a rose petal bath, is now available to all women (and men) in Santa Fe; wedding optional! Absolute Nirvana owner Caroline Lee was inspired to bring the sumptuous treatment home to New Mexico after experiencing it in Bali several years ago.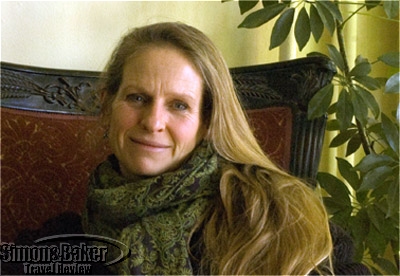 Caroline Lee, owner, Absolute Nirvana
Upon her return, with the help of international spa consultant Christa Obuchowski, she created the timeless enclave of Balinese serenity where I experienced some of the most sensuous and effective treatments I've ever had. In addition to the Lulur, I enjoyed a thorough Purifying Cleansing facial that left me feeling and looking rejuvenated, and a relaxing Indo-Asian Hot Stone Massage that erased all stress and cares from my muscles and psyche.
Click here to a dedicated article about Josette's Absolute Nirvana experience and the spa's rigorously eco-friendly practices.