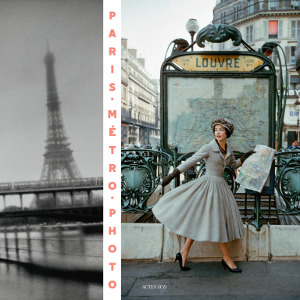 Paris Metro Photo*
For lovers of the Paris metro and transit fans Actes Sud recently published Paris Metro Photo ($55), a 406-page hardcover volume featuring some 250 photos of the heyday of the Paris metro. It has more than a century of photographic documents and photos from Robert Doisneau, Henri Cartier-Bresson, Brassaï, Edouard Boubat, Izis (Israëlis Bidermanas), Francois Kollar, Willy Ronis, Robert Capa, William Klein and Johan Van der Keuken among others.
The book features varied genres and photographic practices, including photojournalism, photo stories, street photography, fashion photography, architectural photography and industrial photography all centered around the history of the development of the Paris metro. In 1900, when the first metro rolled from west to east across Paris, from Porte Maillot to Porte de Vincennes it quickly became a cultural symbol of France, Art Nouveau and urban technological innovation. By then photography had been around for five decades and technological advances had made light cameras possible.
The book is divided into twenty year periods beginning in 1900. Each photo is accompanied by a description and date. The photo sources are public and private such as art galleries, AKG Images, Getty Images, libraries, and museums in France, The Netherlands, Scotland, Switzerland, and the United States. The book was published as a project of the Paris RATP (Régie Autonome des transports Parisiens) public transport authority. In addition to the photos there introductory statements by Anne-Marie Garat and Julien Faure-Conorton (he selected the photography) as well as a brief description for each twenty year section of photography.
*Photo courtesy Actes Sud
---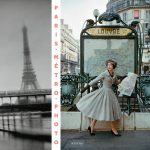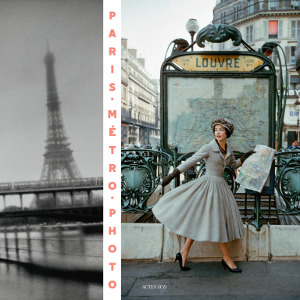 Click to buy Paris Metro Photo
---