Photos by Aaron Lubarksy
An advertisement for the Whitney on the stairs of the New York City subway
Earlier this year, the Whitney Museum of American Art opened its new location in the Manhattan Meatpacking District. Our contributors visited the museum and liked the building, which they considered a work of art in itself, and its contemporary art collection.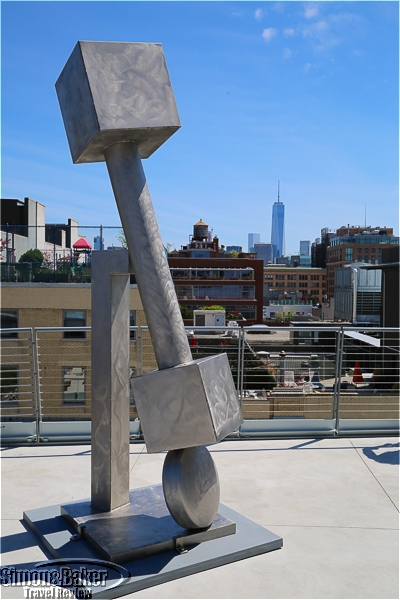 A sculpture on one of the Whitney's terraces
They saw famous paintings by contemporary artists Edward Hopper, Willem De Kooning, Barbara Kruger, and Jean-Michel Basquiat. They also appreciated the surrounding neighborhood full of markets, restaurants and views, and took advantage of their visit to explore the area near the building.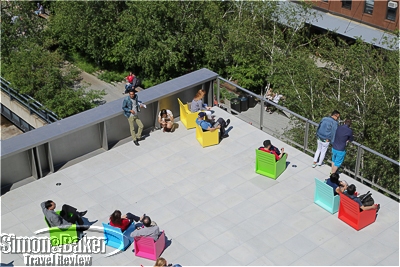 A site-specific exhibit by Mary Heilmann on the largest outdoor gallery at the museum