The bedroom in a three level suite at the Residences at Twinpalms Phuket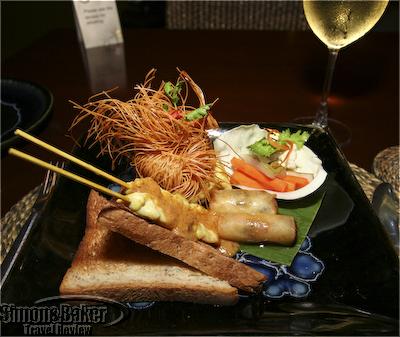 A tasty and attractive appetizer
When one of our team members was in Phuket, Thailand recently she spent time at Twinpalms Phuket, a luxury adults oriented hotel on the west side of the popular island. She liked the ultra private and luxurious accommodations in the Residences building including a three level suite with a rooftop pool and a shared concierge.
The beach
Palm Spa at Twinpalms Phuket
Thinking of traveling to Phuket or just curious? Visit the Thailand page of Simon & Baker Travel Review to read a dedicated property profile about Twinpalms Phuket and Palm Spa, the property's in house spa.