Red, White and Drunk All Over
The holiday season is upon us. For many people it's a time of stress as well as joy and togetherness. Part of the stress comes from gift giving. Here are some gift ideas including books, gourmet dinners and exotic trips, we hope will help you narrow your choices and relieve some of the stress.
In Red, White and Drunk All Over, Natalie MacLean shares her love of wine and insights from an international wine oriented journey of discovery. The paperback edition, published last year, is 304 pages long and an easy read. At $14.95 Red, White and Drunk All Over is kind on the pocket and the well written book may be a good stocking stuffer for wine newbies and wine aficionados alike.
Cooks and cooking amateurs may appreciate the wealth of information in The Spice and Herb Bible (Robert Rose, $27.95). The exhaustive 607-page tome by Ian Hemphill includes detailed information about, well, herbs and spices.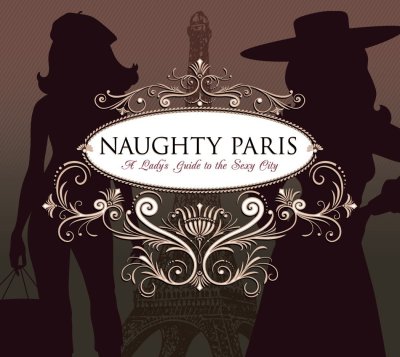 Naughty Paris A Lady's Guide to the Sexy City
Naughty Paris A Lady's Guide to the Sexy City is for women who want to discover another side of Paris. According to the author, the City of Love offers ample opportunities for locals and visitors to indulge in the pleasures of the senses and love. In the 296-page well researched paperback book, Kristen Loop shares some of her ideas, findings and suggestions about love, romance, sexy hotels, outings, shopping, beauty options, culture, dancing, and shows in the romantic city.
A server shaves truffle bits over a dish at Ledoyen
While we're on the subject of Paris, are you a foodie, celebrating a special occasion or just plain love dining in Paris? Do you have a healthy budget? How about a few days enjoying the best in gourmet dining available in the City of Lights? Of course you can try a neighborhood bistro but if you're going all the way to Paris you probably want to indulge.  Alain Ducasse and his Paris team at the Plaza Athenee Hotel are well known for their over the top dining. If you can't get a table there or would rather be a tad more modest, other top tier choices include the dining rooms of: vegetable guru Alain Passard at Arpepe; Christian Le Squer at Ledoyen near the Champs Elysees, Helene Darroze at her restaurant in the Latin Quarter; Pierre Gagnaire's Le Balzac; Pascal Barbot at L'Astrance, in the ritzy 16 arrondisement; Guy Martin's historic Le Grand Vefour; and Guy Savoy at his eponymous establishment.
Dusk in Santa Fe
If North America is where you want to be on your next vacation, consider the Canadian Yukon, one of the last vast expanses of wilderness, for next summer; or one of the saints: San Diego and San Francisco in California or Santa Fe, New Mexico. Each one has its own charm. San Francisco, the most famous of the three, and the nearby wine country offer many options, accommodations, food and wine attractions within a short drive. San Diego, much further south and closer to the United States-Mexico border, is large and diverse with upscale and quaint seaside towns like La Jolla. Finally, Santa Fe, is a magnet for Pueblo style architecture and museum and art gallery lovers.
Male and female leopards "flirt" at Londolozi Tree Camp in South Africa
Do you long for something with a little more zest and adventure? If you are itching to travel, have the desire to see beautiful animals in their natural habitat, the patience to fly more than eight hours, and can afford world class accommodations, or as close to that as it gets in some remote areas, consider a safari trip to Africa.  There are plentiful choices of destinations, properties, and game viewing options.
Many travelers in search of luxury lodge accommodations with gourmet dining, spa services and outstanding game viewing mention the Sabi Sand Reserve and the http://simonandbaker.com/kruger area in South Africa as favorites. Sabi Sand Reserve is home to Ivory Lodge and 1933 in Lion Sands, Tree Camp in Londolozi, Mala Mala Main Camp and Rattray's in the Mala Mala Reserve, and Earth Lodge and Selati Camp in the Sabi Sabi Reserve. For a relaxing spa oriented visit our team liked the Cybele Forest Lodge and Health Spa near Kruger. The Outpost in the northern reaches of the park near the border with Zimbabwe offers game viewing in a serene off the beaten path setting.
Those seeking a wilder experience and willing to rough it, fly baby planes, stay in luxury tents and eat more modest meals can opt for other important African game destinations such as Botswana, Kenya, Tanzania, and Zambia depending on their interests, time and budget preferences. Botswana is known for its upscale orientation, huge elephant population and the famous Okavango Delta.  Earlier this year, one of our teams enjoyed a visit to Mashatu in the Tuli Block of Botswana.
Areas to consider if visiting Tanzania include the Ruaha National Park, Selou Game Reserve, and Grumeti Game Reserve (adjacent to the Serengeti National Park). Visitors to Zambia may want to include one or more properties in Lower Zambezi National Park, South Luangwa National Park and Victoria Falls in their itinerary.
Whatever you do, we wish you a wonderful holiday season!
---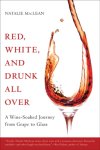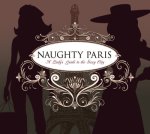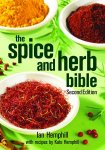 Red, White, and Drunk All Over: A Wine-Soaked Journey from Grape to Glass
Naughty Paris: A Lady's Guide to the Sexy City
The Spice and Herb Bible
---