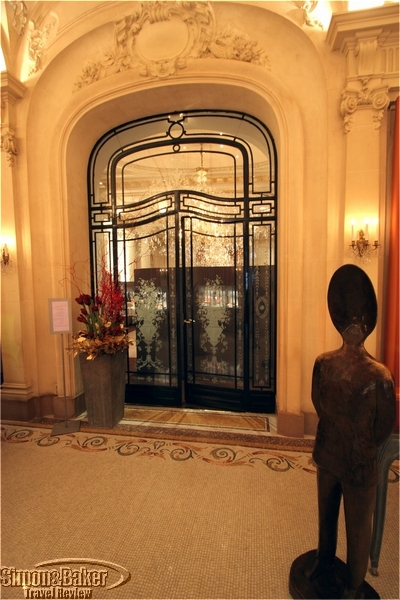 The entrance to the Restaurant Alain Ducasse au Plaza Athénée
On a trip to Paris, our team revisited the famed Alain Ducasse at the Plaza Athénée Hotel. They were delighted. The service was warm, the dishes were outstanding and the overall experience was festive and elegant.
"Alain Ducasse lays out the broad strokes. It's up to me to fill in the lines," said Chef Christophe Moret, who apprenticed at the Louis XV-Alain Ducasse in Monaco, became sous-chef at 59 Poincaré, then chef at Spoon food & wine in Paris.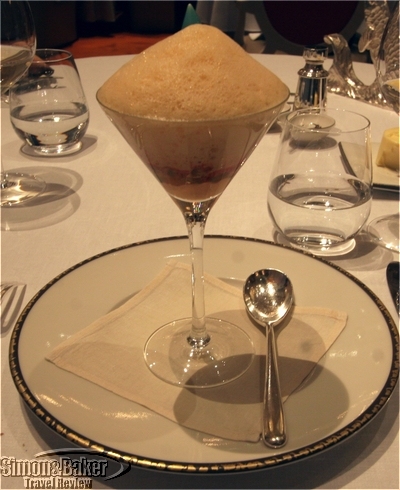 Royale de Tomate araignée de mer, émulsion coraillée
Alba truffle flavored chicken with Madeira port, a house specialty
Lunch at Restaurant Alain Ducasse au Plaza Athénée was remarkable thanks to a combination of deeply satisfying tastes, beautiful sights, and the staff's attention to detail as well as the overall harmony of the event. Some may want to book a table to impress a client, celebrate a special occasion or just as an out-of-the-ordinary gourmet treat.
While not for everyone and not for everyday, the Alain Ducasse restaurant at the Plaza Athénée set the stage of what a superlative meal can be. For a sumptuous over-the-top dining experience few can compare with this restaurant. Click here to read our most recent dedicated feature on the Restaurant Alain Ducasse au Plaza Athénée.