The Michelangelo Towers and pool
Our team liked the Michelangelo Towers hotel accommodations in Johannesburg. Conveniently located next to an upscale mall and convention center in one of the city's ritzy neighborhoods, this property may appeal to safety conscious visitors and those planning an extended stay in Southern Africa's largest city.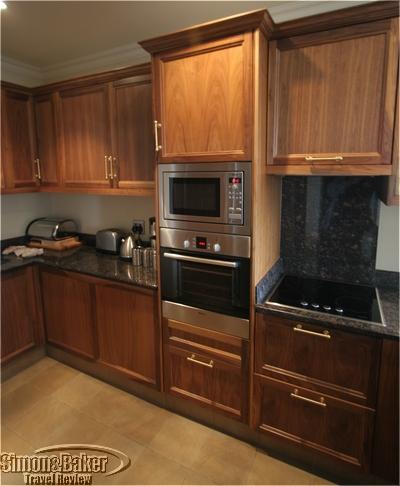 The kitchen of one of the Michelangelo Tower's suites
Two towers, side by side, offer condominium living for local residents, and luxury hotel accommodations for visitors wanting the added space of a one bedroom suite and the facilities and amenities of a hotel. The hotel has an on-site restaurant and spa and easy indoor access to shopping facilities and many restaurants. Click here to read our detailed article about The Michelangelo Towers.