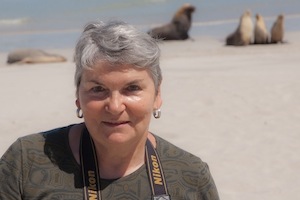 Photographer and writer Josette King
Born and raised in Paris, France, in a multi-national family, Josette King took her first international trip at the age of three. She hasn't stopped exploring the world since, and has visited more than 40 countries around the world. Throughout her youth, she participated in scholastic exchange programs that allowed her to enjoy extensive stays with local families in several European countries, and form a deep appreciation for diverse cultures. Her passion for travel photography traces back to these early experiences.  Her work thrives to capture the cultural uniqueness of the areas she visits.
After her studies in Anglo-Saxon languages, Josette, who is trilingual in French, English and German, made her home in the U.S. and her career in international business development and marketing for the information technology industry. This has enabled her to travel extensively for business as well as pleasure. In addition to visiting areas with a rich historic and cultural tradition, her personal travel interests focus on sustainable tourism and its value as a tool for economic development based on the  conservation of local ecosystems.
The daughter of a French chef, Josette has carried on her family's interest in gastronomy as a successful French cuisine teacher and writer. Her other writing credits include a number of travel reviews, and a recently published novel, The Other Side of Forever.