*The two story property had four guestrooms, including a two-bedroom suite.
Under normal circumstances our articles are based exclusively on the experiences and photography of our contributors at a destination and voyage. Due to the Covid-19 pandemic we have halted travel. For those ready to travel now we are offering limited updates about destinations, properties and services featured in our pages in the past and whose representatives have responded to our questions and requests for updates. This series of updates began in 2021. We paused during the omicron surge and published our first 2022 update in May.
As New Zealand recently reopened its international borders for vaccinated travelers (see covid19.govt.nz/) we thought the following update of Cabot Lodge, a South Island family owned property we profiled in 2019 (prior to the pandemic) would interest some of our readers. The family owned lodge near the Fiordland National Park (see Fiordland, New Zealand by helicopter) was one of our contributor's favorite properties on that trip thanks to the owners' warm welcome and professional attitude, comfortable room, local sourcing and earth friendly policies, and many amenities, including an ample supply of delicious homemade toffee. Below are updates recently provided by Breidi Alexander, owner operator, Cabot Lodge, who responded to our questions via email.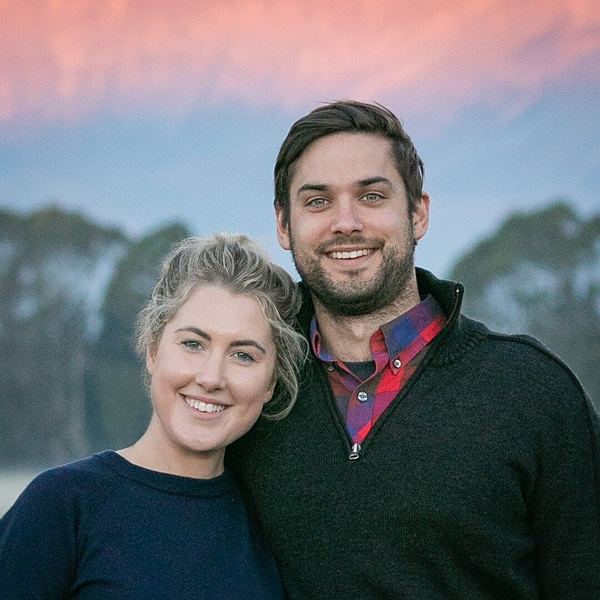 Breidi and Brad Alexander, owners, Cabot Lodge
LTR: Are you are welcoming international guests?
BA: Yes – with New Zealand's borders now open, we are thrilled to be welcoming back our wonderful guests from around the world.
LTR: Have you adopted policies and safeguards in response to Covid-19?
BA: Yes, we are Covid-Clean Certified by Qualmark NZ, implementing extensive cleaning and health and safety procedures for Covid-19.
LTR: Do you clean common areas, guestrooms daily?
BA: All common areas are cleaned three times daily. All guest rooms are serviced once daily, with an additional evening turndown service if requested.
Pomona Deluxe Suite, a 41 square meter room
LTR: Is there a water shortage ordrought or other conditions affecting facilities, guests amenities, etc?
BA: No – thankfully water shortage is not an issue for us, with two rivers crossing through our property, and the Lodge sitting on the boundary of Lake Manapouri and the stunning Waiau River. We are operating business as usual.
LTR: Are there updates to the property you care to share such as redecoration, refurbishment?
BA: We are delighted with the addition of our outdoor spa pool nestled among our Beech Trees above the Lodge, with stunning views over the mountains and Lake Manapouri. We now also provide fishing rods for guest use at our private fishing jetty on the Waiau River, which boundaries the Fiordland National Park. We have increased our staff to a team of five, with a new chef preparing our farm to plate cuisine. With the extension of our glass houses, even more of our ingredients are sourced directly from the farm. Our locally sourced ingredients don't stop with our meals however – we are also providing homemade soaps and bath salts in each of our guest suites. With Fiordland's move to become a Dark Sky Sanctuary, we have also overhauled our exterior lighting and undertaken an astronomy course, to ensure we are a Dark Sky Friendly Lodge, perfect for star-gazing enthusiasts. We received a number of accolades for the property recently, including two Trip Advisor Travellers Choice Awards, a Qualmark 5 Star Gold Certification for Boutique Luxury Accommodation, we were named as the top luxury escape by Stuff.co.nz, and we appeared on national television in season two of 'Lap of Luxury', a show celebrating the top Lodges across New Zealand and Australia.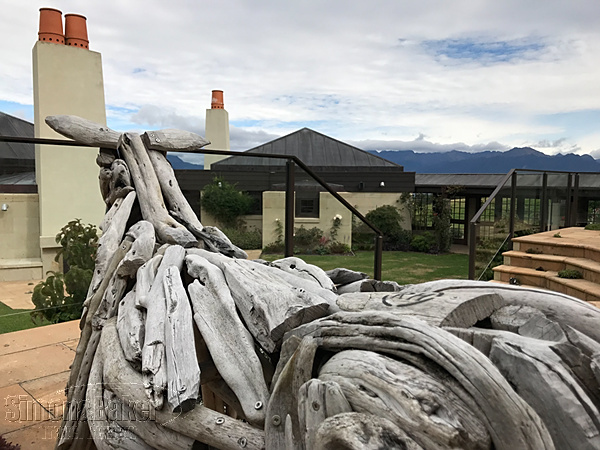 There were two patios facing Lake Manapouri and a central courtyard.
LTR: Do you offer private accommodations for those guest that want a private or isolated stay?
BA: The Lodge can be booked exclusively, with rates for 1 – 4 guests, or 5 – 10 guests, perfect for couples who want to travel with the safety of complete seclusion. We are more thankful than ever to be operating a remote and small boutique lodge post-pandemic. Surrounded by a working sheep, deer and cattle station on the boundary of the World Heritage Fiordland National Park, Cabot Lodge is a private and luxury escape.
LTR: If you offer extended stay packages such as weekly or monthly rates provide details.
BA: We provide discounted rates for stays four nights or over, please get in touch with our team for rates and further information.
Cabot Lodge borders the Fiordland National Park
*Photos were taken during pre-pandemic trip, except for the photo of Breidi and Brad Alexander provided by Cabot Lodge in 2022