During our stay there were opportunities for close encounters with the resident herd, photo from 2017.
Under normal circumstances our articles are based exclusively on the experiences and photography of our contributors at a destination and voyage. Due to the Covid-19 pandemic we have halted all travel. For those ready to travel now we are offering limited updates about destinations, properties and services featured in our pages in the past and whose representatives have responded to our questions and requests for updates.
In a 2017 safari trip to South Africa we liked Zindoga Villa at Jabulani Safari (previously Camp Jabulani). The 424 square meter three bedroom, three bathroom exclusive use house within a five-star lodge in a private reserve in South Africa offered us comfortable and spacious accommodations as well as outstanding game viewing and gourmet meals. Zindoga Villa had well appointed living room, dining room, covered terrace, three fireplaces, kitchenette, and two plunge pools, plenty of space for a private safari getaway. It was conveniently located within a short drive to a domestic airport.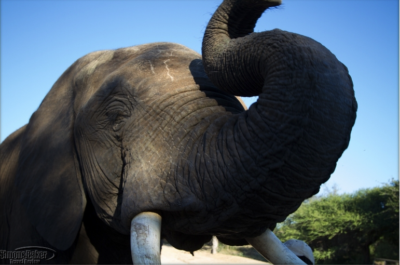 The elephant, game and bird viewing were outstanding, photo from 2017
For this update Mari Theunissen, Sales & Revenue Manager, Jabulani Safari, responded to questions through the property's media manager via email. When asked what policies and safeguards Jabulani Safari has adopted in response to Covid-19 she said,"Jabulani's unique design provides a well-spaced and private lodge that is easily adaptable to implementing Covid-19 preventative measures. Our caring and passionate team are fully trained in COVID-19 protocols and will ensure each guest's health and safety is paramount throughout their stay. With the guidance of leading local and international health authorities, our procedures and protocols will be of the highest standard and continually updated to ensure our guests and staff's peace of mind at all times. We have created a brief visual summary of a few of the precautionary measures we have implemented to ensure each guest's wellbeing with the least possible impact on their Safe and Soulful Safari Experience at Jabulani. Please find info here: https://jabulanisafari.com/covid-19-preventative-measure/"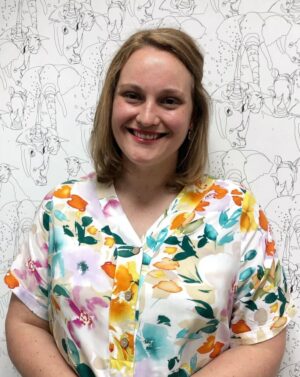 Mari Theunissen, Sales & Revenue Manager, Jabulani Safari
"Rooms are cleaned daily according to the necessary Covid protocols," she said when asked if the property staff cleans rooms daily. "More information is available here: https://jabulanisafari.com/wp-content/uploads/2021/02/Jabulani-COVID-19-Precautions-February-2020.pdf"
Zindoga Villa bedroom and plunge pool, photo from 2017
"Max 6 guests per game drive vehicle," she said regarding the maximum number of guests per game viewing vehicle. When asked for details on extended stay packages such as weekly or monthly rates she said, "Jabulani offers extended stay offers so to give back to our supporters."
For more about our 2017 stay at the property see Camp Jabulani elephant experience.