By Elena del Valle
Photos by Gary Cox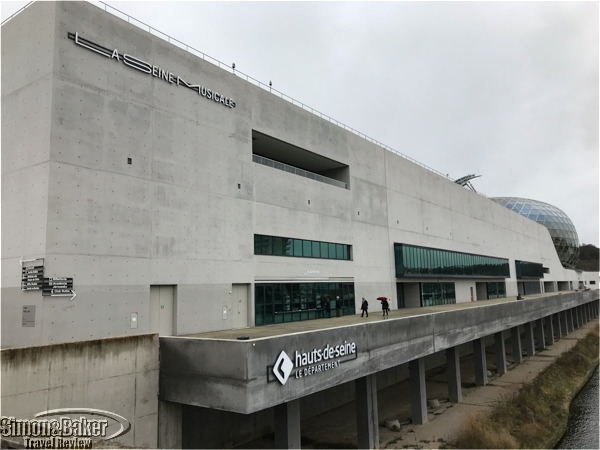 La Seine Musical
On our most recent trip to Paris, France we discovered La Seine Musicale (Ile Seguin, 92 Boulogne-Billancourt, France, www.laseinemusicale.com, + 33 1 74 34 53 53), an events venue opened in 2017 on the outskirts of the city.
The venue is on an island in the center of the Seine River just outside Paris.
The building, situated on the Seguin Island, has a distinctive architectural design. Inside natural lit filtered past wood and glass walls, drawing us our gaze across the river. The high ceiling gave the building a sense of space.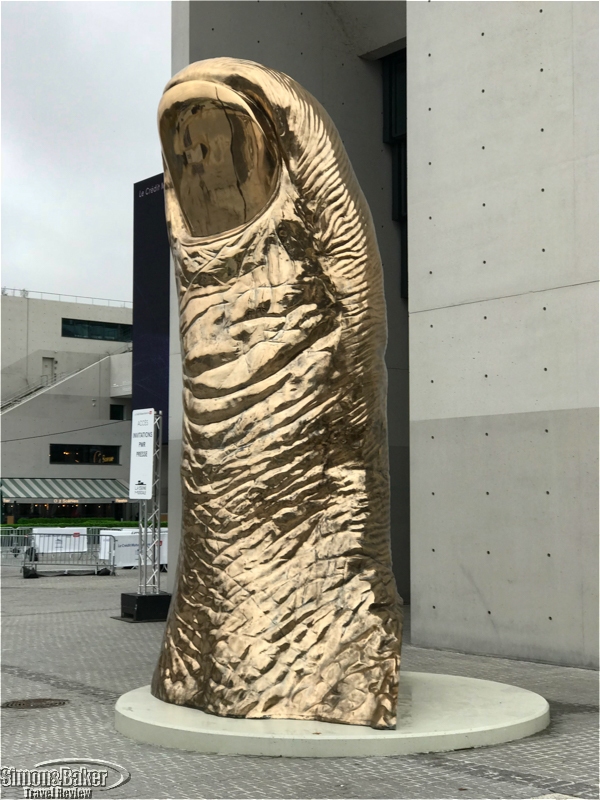 There was a huge sculpture of a thumb in front of the building.
We attended a one hour and fifty minute guitar performance by Liat Cohen accompanied by tenors Rolando Villazon and Charles Castronovo, soprano Sandrine Piau and the Orchestre Pasdeloup. They performed works by Joaquin Rodrigo, Enrique Granados, Jules Massenet, Gabriel Faure, Francisco Tarrega, Isaa Albeniz, Manuel de Falla, Fernando Sor, Tomas Barreras, Rafael Calleja and Tomas Breton. They were fresh from recording Paris-Madrid, an album, that year. It was available for purchase outside the concert hall. Liat's guitar playing was excellent, earning her repeated applause. It was my favorite part of the show.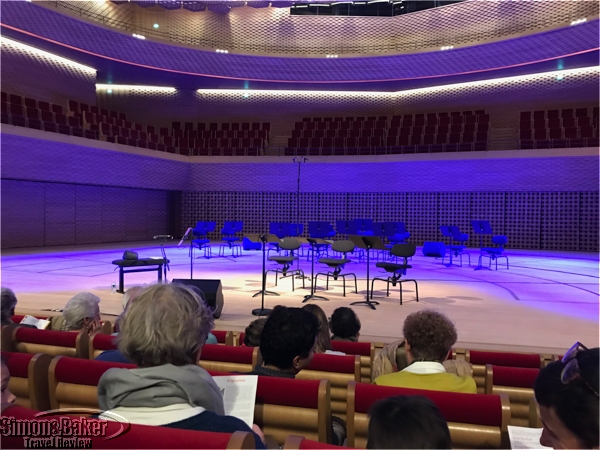 The stage minutes before the start of the performance.
According to her biography Cohen earned First Prize at the Paris Conservatory, graduated from the Schola Cantorum and the École Normale de Musique de Paris; and was the first guitarist to have received the Nadia Boulanger Prize from the Foundation of France.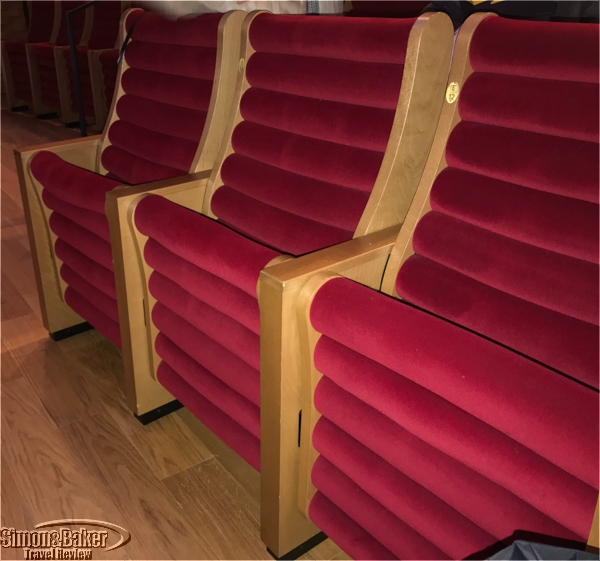 The seats were comfortable and solid.
Our seats (Category 1, E8-10) were comfortable and the view to the stage was unobstructed. Due to photography restrictions we were unable to take photos once the musicians began playing and singing.
The backs and arms of the seats were blonde wood.
I had read in advance about La Seine Musicale's rooftop garden, but despite several attempts on arrival and departure it was impossible to visit the garden. Once inside the staff said we couldn't reach the garden and weren't allowed to exit and re-enter. At the conclusion of the afternoon show the staff member I spoke with indicated the roof garden was closed.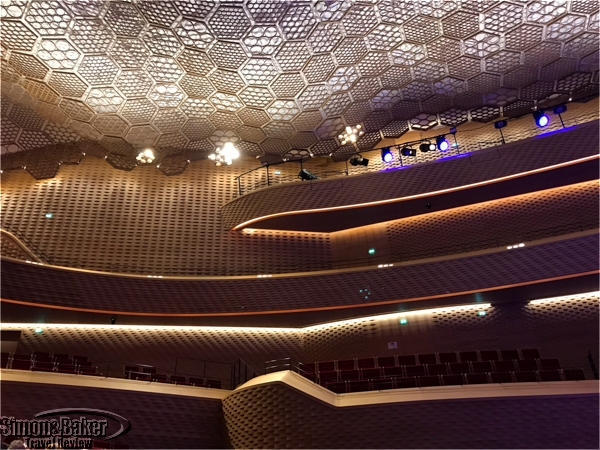 The walls and ceiling of the theater were covered with a variety of textures and materials.
The theater had two halls with a maximum capacity of 6,000 during 150 shows and an approximate annual attendance of 350,000. The name was derived from the River Seine and the French name for stage, Scène. It was a public private partnership owned by STS Evenements, a joint venture between TF1 and Sodexo.
The interior of the dome looking out through solid wood supports
The greatest challenge was that from the Left Bank in central Paris it took us about one hour to reach La Seine Musicale. For a worthwhile performance I would attend a concert there again and recommend it to friends.