Article and photos by Aaron Lubarsky
The Cineluxe Backback 24
The Cineluxe Backback 24 by Tenba (Tenba, 75 Virginia Road, North White Plains, New York 10603, +1 914 347 3300, www.tenba.com, info@tenba.com) is a simple, large, lightweight backpack bag, made in China, designed for professional cinema cameras and electronic news gathering (ENG) rigs. On the road it was a non-nonsense, durable, weather-resistant bag that solved a specific problem: how to best carry a large fully built (with all the camera components assembled) camera rig on my back.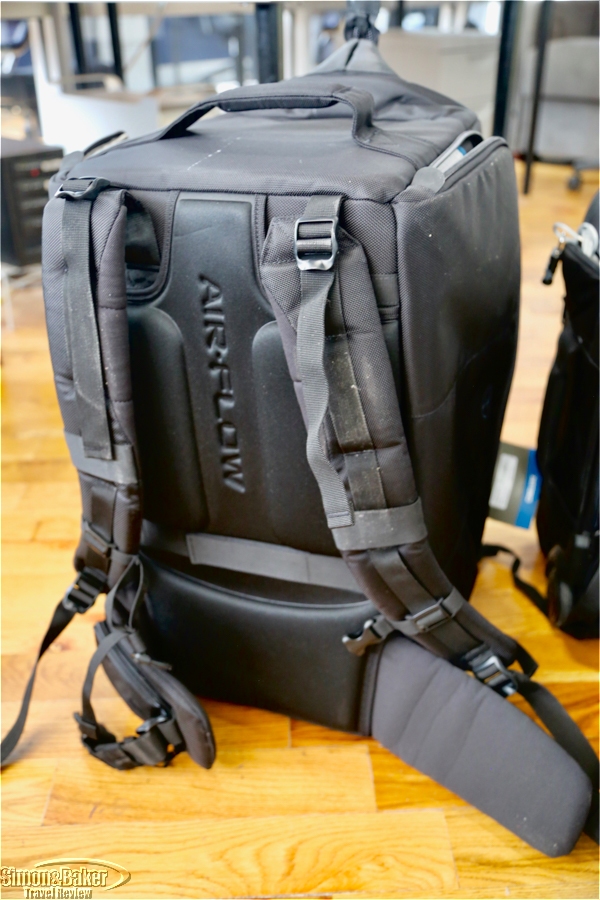 The backpack straps
It improved my efficiency in the field. The doctor bag style opening was a refreshing design innovation, allowing the camera to remain fully assembled and ready to go, which is a huge convenience for run-and-gun style filming or when time is a factor.
The interior of the Tenba Cinelux Backpack 24
The bag is large (13.5 wide by 24 tall by 14.25 deep, inches), but surprisingly nimble. Weighing eight pounds it was practical for quick moves from location to location, thanks to a comfortable harness and straps, and weathered tough conditions thanks to a body armor base panel.
A closer look at the compartments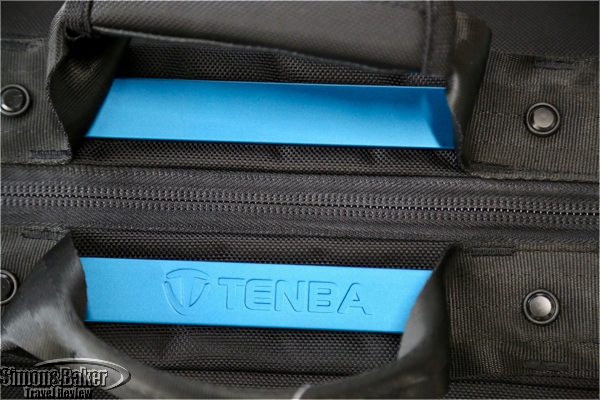 The handles are reinforced
The two side pockets didn't open entirely because they were designed to hold shotgun mics, matte boxes, and flags. For that purpose they performed well, but there wasn't an easily accessible pocket for small items like my wallet or cellphone. It's not that kind of bag.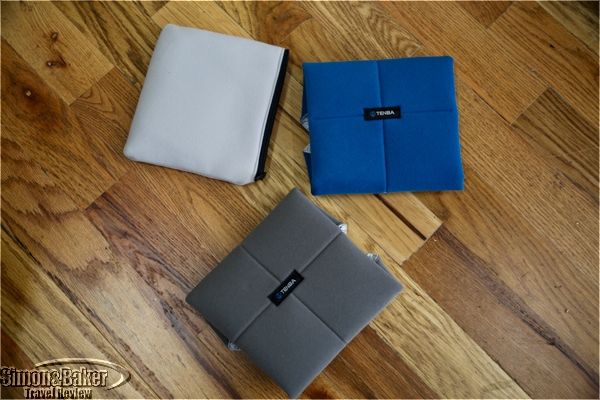 Color coded padded wraps
And it's not the kind of heavy, solid bag I would check-in at the airport or load up with lots of accessories. It is too big for lean and small camera set-ups. It has the elegant touches I have liked on other Tenba bags, including attractive blue metal bands engraved with the Tenba name and a leather trimmed handle.