Article and photos by Aaron Lubarksy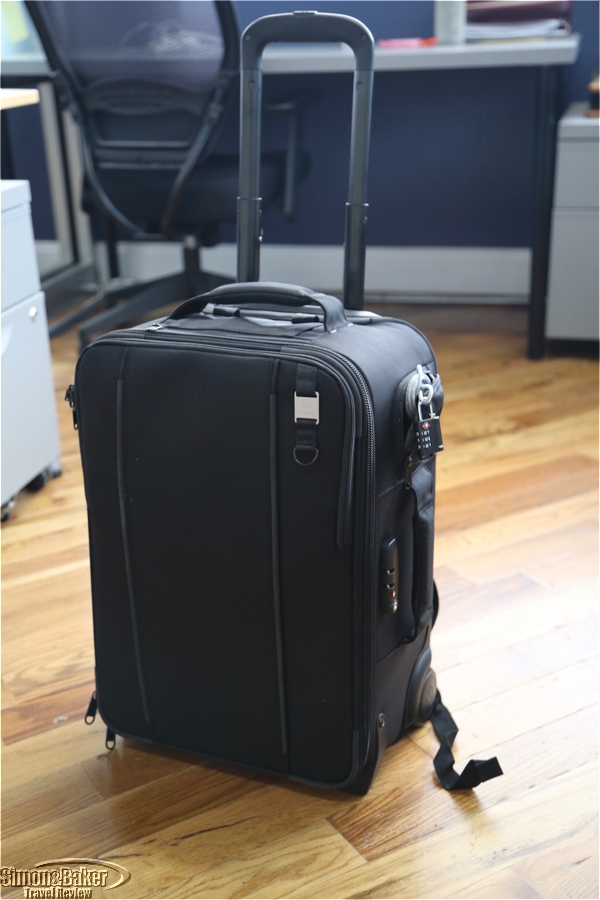 The Tenba 21 Hybrid Roller
I really wanted to love the Tenba 21 Hybrid Roller (Tenba, 75 Virginia Road, North White Plains, New York 10603, +1 914 347 3300, www.tenba.com, info@tenba.com). On paper it's the perfect camera bag: a solid, versatile, roller bag that I can also throw on my back. On the road its performance was mixed. It was a terrific bag with a couple of small but maddening flaws that drove me a little nuts on a recent shoot.
The Hybrid Roller offered a generous amount of storage space.
The Hybrid Roller, made in China, offered a generous amount of storage space, flexibility, and elegance. It had plenty of zippers and inner pockets, including a removable padded camera insert. It comfortably held everything I needed for a recent DSLR shoot, including my sound gear and a laptop. The interior dimensions of the bag were 12 wide by 17 tall by 7 deep, in inches. It had a handy drop-in tripod carrier which was a nice (and space-efficient) touch. If I wanted security, this bag had me covered with two built in locking mechanisms: a steel security cable and lock plus an integrated TSA (Transportation and Security Administration) approved zipper lock. Like other Tenba bags I have used, the roadie 21 was durable, weather resistant and a cut-above the competition in terms of luxury and style. I liked it for carry-on luggage.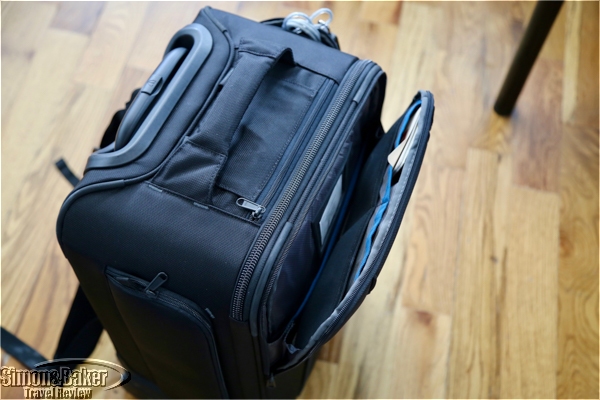 The Hybrid Roller single exterior pocket
As someone who likes to keep things organized I love pockets and compartments, so a minor gripe I had with this bag was the lack of an easily accessible exterior pockets (for a boarding pass, water bottle, kindle, snack, chargers). The Hybrid Roller only had only one exterior pocket, which made the bag look sleek and discrete, but limited its practicality for travel. While the exterior could have used more pockets, the interior delivered on that front and provided a safe home to my gear.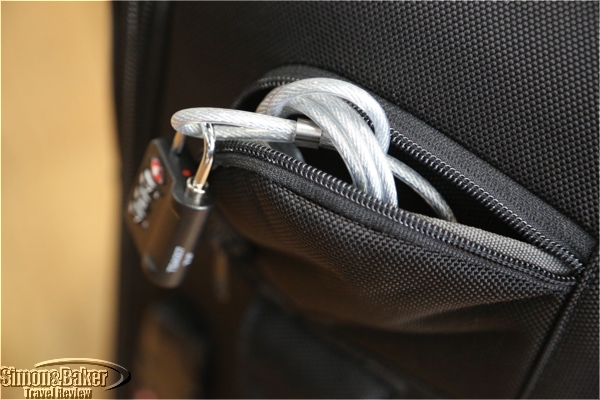 The built-in steel security cable and lock
However, the backpack part just didn't cut it for me. The bag lacked the kind of padding and contours that are a natural feature in most bags designed to be backpacks I have used. When on my back it was uncomfortable and rigid, the straps felt thin, and the bag felt heavy and bulky (it weighed 11 pounds empty). It was my primary bag on a recent three day travel shoot from New York City to Utah and Idaho. By day two I was only using it as a roller bag.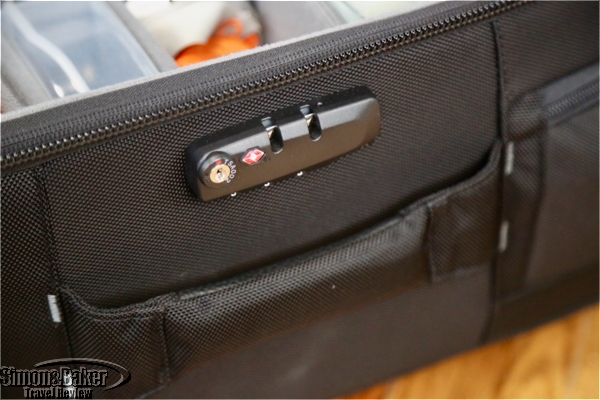 The integrated TSA approved zipper lock
I was hoping as a hybrid I could easily switch from backpack to roller bag, but when I had the backpack area opened, the straps would get caught in the wheels, ruining my flow (and the straps). Bottom line: to use it as a roller bag, I needed to first put away the backpack set-up (or cut the straps). For my colleagues who want a hybrid bag, and have the patience to withstand some discomfort and set-up, this bag packed a punch, but I recommend committing to the roadie 21 roller bag, not the hybrid version.