By Elena del Valle
Photos by Gary Cox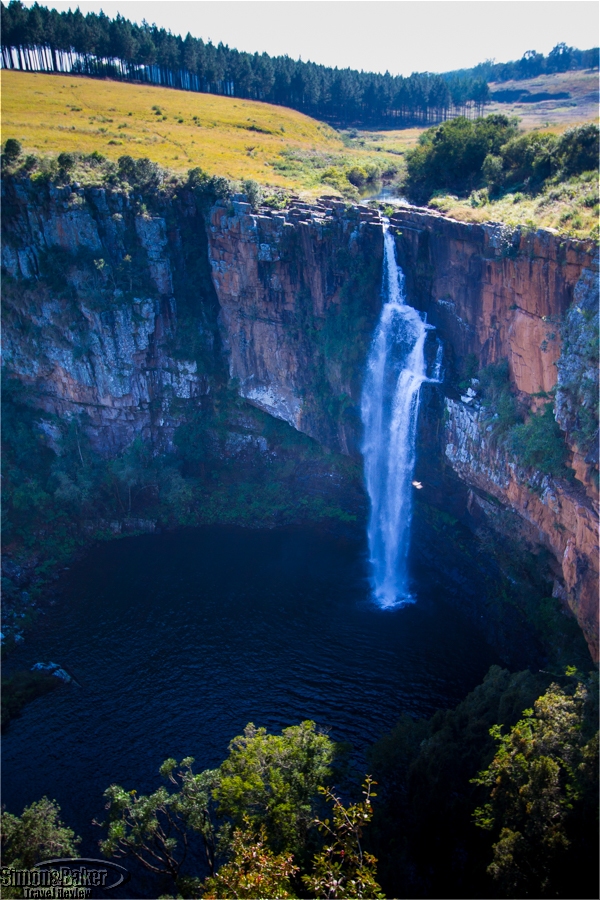 The Berlin Falls in Mpumalanga, South Africa
On a recent safari trip to South Africa earlier this year we had an opportunity to visit the Blyde River Canyon. One of the owners of the Belgrace Boutique Hotel, who also owned a tour company, invited us to a half day visit of the area as part of our transfer from his hotel to our safari property. Visiting the canyon required us to leave extra early. Our efforts were rewarded as the parking lot at the first of our stops was nearly deserted, except for curio vendors setting up for the day and staff cleaning the public bathrooms.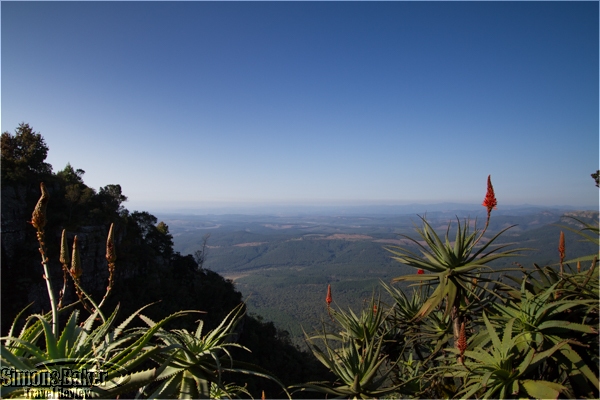 It was a little hazy, but the view from the God's Windows lookout was breathtaking.
According to SouthAfrica.net, the 29,000 hectare Blyde River Canyon Nature Reserve is carved out of red sandstone and is one of South Africa's most remarkable geological features. Salient areas of the "green canyon" we saw were the Three Rondavels or Three Sisters, God's Window and Bourke's Luck Potholes.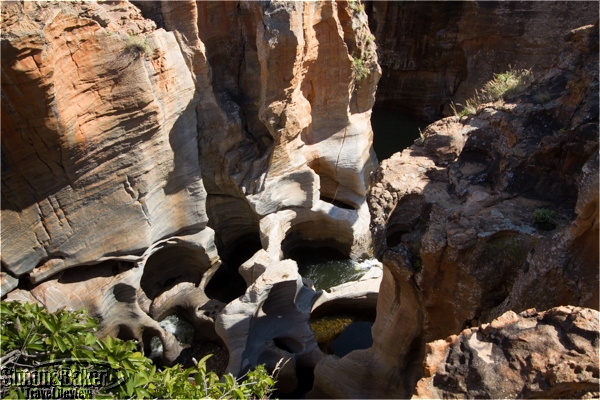 Over time the flow of water carved out circular "potholes" in the limestone of the valley.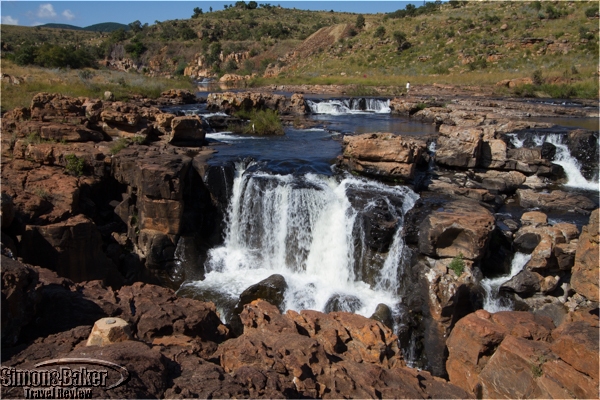 The river flows rapidly just above the potholes.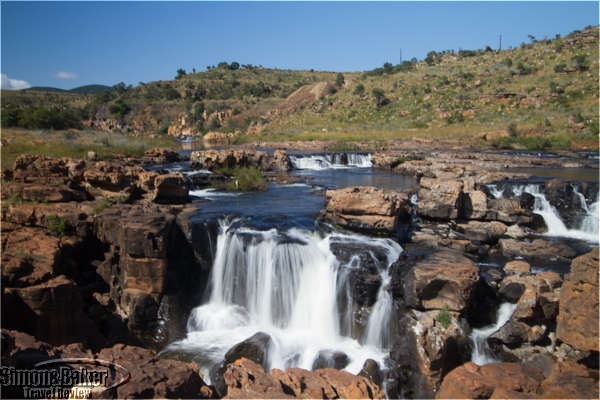 The same photo with a long exposure filter to smooth the water (just for fun)
The further along we progressed the more tourists we encountered, including several buses packed with travelers speaking foreign tongues. There were also more curio vendors in make shift structure and later inside a building. In lieu of lunch we snacked on locally produced cashews, macadamia nuts and dried fruits from a plastic container our tour escort brought with him. There were also chilled juices and water.
The Three Rondavels were our final stop as we made our way through the canyon.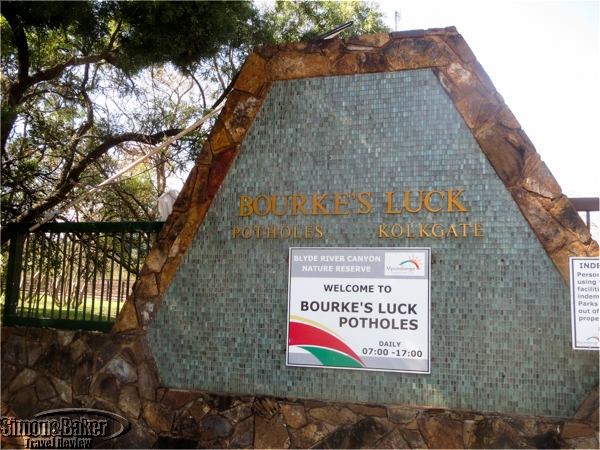 The series of attractions were part of the Blyde River Canyon Nature Reserve
The added attractions were worth the extra effort and time. Although we had few moments to spare for much beyond photos and quick rest stops we enjoyed the sights and the opportunity to see yet another beautiful natural wonder in the vast country full of natural treasures.