Article and photos by Elena del Valle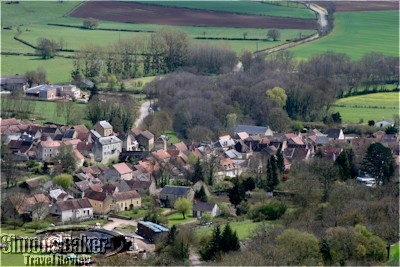 Saint Pere sous Vezelay
While I was in Burgundy I had a chance to see the well known hilltop town of Vezelay and nearby the village of Saint Pere sous Vezelay. My local guide explained that Vezelay was a popular tourist town. We were fortunate. It was only raining lightly that day. Because of the constant rain in the past few days streets, shops and attractions were empty or near empty, allowing us to enjoy the town at our leisure.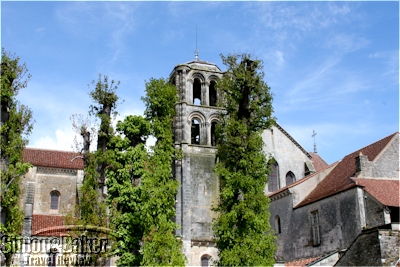 The Vezelay Basilica
In Vezelay, we parked the car in the designated metered parking area and walked up a narrow street to the church and lookout area a the top. On our way, we stopped at the Musée Zervos Maison Romain Rolland, a restored home and exhibit space for the work of Christian Zervos, a publisher and art critic, and Romain Rolland, a political writer. The museum had been recommended by one of the owners of the hotel where I was staying. As we continued we glimpsed the exterior of city hall and browsed at several shop windows along the way.
A restored building in Vezelay
By the time we reached the top fortunately there was a break in the rain. We were the only ones at the viewpoint. The view of the valley and the village of Saint Pere was memorable. From there we visited the adjacent Basilica of Vezelay.
There were temptations along the way
While in town, we made time for tea and a pastry at a cafe and shop that sold Asian artifacts and offered guest accommodations; we stopped at a wine and regional products shop and at Atelier Marie Noelle, a small shop selling locally manufactured silk and wool products (69 rue Saint Pierre, 89450 Vezelay, +33 03 86 33 26 02).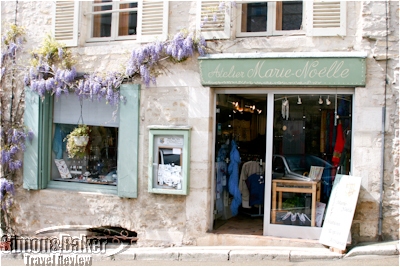 The facade of Atelier Marie-Noelle
The ceramic shop owner showed us around her exhibit space
In Saint Pere sous Vezelay, we walked along the streets near our hotel, Domaine de L'Espérance Marc Meneau (see Boutique Burgundy hotel offered elegant accommodations, gourmet meals, area tours). Along our way we saw a bakery and the outside of the village church. At Poterie de Saint Pere (2, ruelle de l'eglise, 89450, St.-Pere-sous Vezelay, +33 03 86 33 35 07, www.poterie-st-pere.com), a ceramic atelier and showroom near the church, we met the owner Sylvie Wlotkowski who kindly showed us her handmade functional pottery and ikebana work. We had hopes of visiting the town's wood workshop, said to be extraordinary, but a friendly neighbor informed us the owner was out of town.