By Elena del Valle
Photos by Gary Cox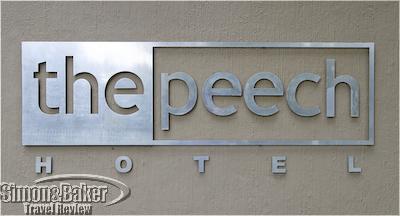 The Peech Hotel
Since 2010 The Peech Hotel in Johannesburg, South Africa is a Fair Trade in Tourism SA certified property. Fair Trade in Tourism SA (FTTSA) is a non-profit organization that promotes sustainable tourism development. The certification means a third party has examined the hotel, its practices and its records closely and confirmed the property is committed to sustainability, and operating in a socially, economically and environmentally responsible manner. The concept is based on adherence to specific criteria for fair wages and working conditions, fair distribution of benefits, ethical business practices, and respect for human rights, culture and the environment.
A room at The Peech with a view of the gardens
As part of its responsible tourism commitment The Peech supports Little Eden, a local nonprofit, with a guest donation program and monthly staff stays.
"Little Eden is very grateful for the continuous support received from The Peech Hotel," said Nichollette Zulu who works in public relations at Little Eden, by email. "Over and above the regular monetary donations from The Peech Hotel, our Society is offered a night stay for two people meals included every month. We draw the list according to the birthday celebrations. This initiative has been running for over a year now."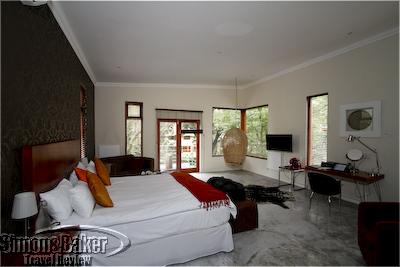 The Peech demonstrates that luxury can be green
Within the property The Peech focuses on four aspects: recycling, energy conservation, water conservation, and green design. To that end the hotel has an on-site probiotic waste facility that allows all food waste to be processed and recycled into garden fertilizer on site; has an on-site water bottling facility that provides drinking water for the restaurant and rooms, reducing plastic bottle waste; recycles as much non-biodegradable waste as is possible in South Africa including cans, paper, cardboard, glass and used kitchen oil; donates old furniture and linens to Little Eden; and keeps a compost heap to fertilize the flowerbeds.
James Peech
As part of its conservation efforts the hotel has solar water heating throughout the property including guest rooms, the kitchen and the laundry reducing electricity usage by a third; staff replace use timers and day-night sensors where possible to cut down use; maintains an electricity supply equal to that of a standard South African household; has installed gray water recycling in the Garden Suites which provides water for garden irrigation and reduces the use of chlorinated municipal water; has water efficient dual-flush toilets and water efficient landscaping; waters lawns only in early morning and late evening to minimize water evaporation; and uses ecological detergents and cleaning agents in the laundry and kitchen.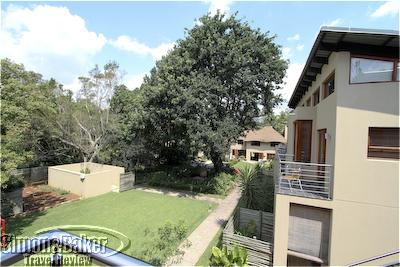 The hotel grounds include green space
Other green practices include hotel rooms with double-layer insulation to reduce heat in summer and heat-loss in winter. There are 92 square meters of green space per hotel guest to keep the hotel's footprint to a minimum; the bistro grows some of its own herbs and vegetables keeping food deliveries down and the kitchen stocked with organic ingredients; and the hotel only uses rechargeable batteries. Kudos to The Peech!
Visit the Simon & Baker Travel Review for information about Johannesburg and our most recent stay at The Peech Hotel.