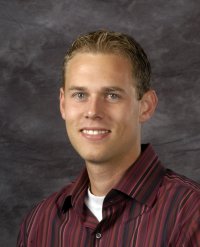 Buddy James Seiner of the South Dakota Office of Tourism
An increasing number of travelers, including Americans, place their trust in complete strangers when it comes to researching and booking their vacations, according to the inaugural Lightspeed International Travel Trust Index Report, released by boo.com, an online travel website and booking agent. The research reveals that peer reviews are growing in power, with nearly one in five travelers posting a review following a vacation.
Although friends and family are respondents' top choices for travel advice, 70 percent of survey respondents let their fellow travelers be their guide, using peer reviews when making booking decisions. They trust online reviews and travel sites above print and broadcast media stories, travel agents, travel brochures and travel guides.
"The internet has become a major avenue for our marketing efforts and our inquiry numbers have shown the fruits of our labor. We realize that more people are not only planning their trip online, but researching it as well. I imagine that online articles based on first hand experiences play an essential role in much of this research," said Buddy James Seiner, outdoor media and PR representative of the South Dakota Office of Tourism. From August 1, 2006 to July 31, 2007, 80 percent of the tourism inquiries of that state were online.

Ray Nolan, CEO of boo.com
"Peer reviews have rapidly changed the travel booking process," said Ray Nolan, CEO of boo.com. "We have introduced a boo trust rating index which enables reviewers to earn the trust of the rest of the community based on the number of reviews they have submitted and how useful these were considered. This takes some of the risk and anonymity out of the whole decision-making process."
Americans cherish their annual vacations, and almost half of respondents admit to saving for most of the year to guarantee their two weeks of vacation time is enjoyable. Ensuring their vacation budget is well spent requires some effort. Researching a holiday destination can be a time-consuming and sometimes stressful process.
To ease this process, more than three quarters of consumers are opting to research and book their vacations online. Only 17 percent of people surveyed preferred to book their travel through an agent. Travelers from developed countries with widespread high speed Internet access stand out for their online enthusiasm. At the same time, tourism destinations and properties are quickly adapting and offering customers the tools they seek – and seeing results.
Researching travel destinations and hotels online is fast becoming travelers' preferred method of information gathering and sometimes booking. What travelers seek is credible and reliable first hand information about destinations. Whether it's outdoor destinations like South Dakota, Belize and the Florida Keys; game viewing properties in Namibia, South Africa, and Zambia; rental villas in Trinidad and Tobago or top of the line hotels in major metropolitan areas; travelers want direct access to destination and property information.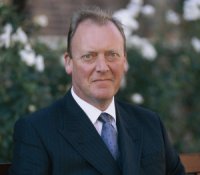 Brian Davidson, group sales and marketing director at Legacy Hotels & Resorts
"Roughly 25 percent of our bookings are delivered electronically. This includes GDS, GDS Portal, Expedia, hotels.com, Central Reservations and tour operator websites," said Brian Davidson, group sales and marketing director at Legacy Hotels & Resorts, a South Africa based hotel and resort company.
"Yes we receive more and more direct bookings off the Internet. Possibly about 15 percent of all our bookings come direct to us over the internet and this figure is increasing. It is impossible to tell how many people see our information on the Internet and are then prompted to visit us as a result but they book us through an agent. Quite a number I should imagine," said Nick Aslin, managing director of Norman Carr Safaris in Zambia.
Travelers want to see photos, communicate directly with the property they plan to stay at and have the option to book online. They also want to know what online publications and previous guests have to say. Savvy properties are offering prospective guests that information by linking to online articles and feedback from past guests.
"At least 70 percent of our bookings are partially or wholly made on line and  influenced by articles and editorial information on line," said Nancy B. Wexler, sales and marketing director, Tranquility Bay & Indigo Reef Cay Clubs in Marathon Key, Florida.
Mervyn Sifontes, owner of Villa de Lena, a rental villa in Tobago, is confident the villa's advantageous pricing accounts for its solid booking calendar. At the same time, he indicates 95 percent of the bookings are online, 30 percent generated from his own website.
"Casa del Caballo Blanco Lodge is relatively new and has yet to build a solid base of past guests which in turn leads to word of mouth marketing and referrals. So it's safe to say nearly 100 percent of their bookings are now coming from online articles and editorial exposure. They have yet to establish themselves (website) in the major search engines so what traffic they are enjoying comes primarily from media mentions and articles," said Dave Wiggins, a spokesperson for Casa del Caballo Blanco Lodge in Belize.
According to an article in eTurboNews, a recent survey in Asia by online booking agency HotelClub shows a similar trend among Asians. The majority of respondents to that survey (51 percent) surf the web to research travel purchases. They also rely on word of mouth (26 percent) and magazines (7 percent) for travel information.
As part of the survey, Lightspeed International asked 2,000 consumers in the United Kingdom and Ireland, 2,000 consumers in the USA and 500 in Canada about their travel research and booking preferences and habits. Lightspeed International is an interactive online market research solution provider.