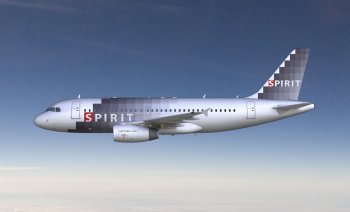 Spirit Airbus A319
Photos: Spirit Airlines
Fort Lauderdale, Florida – Spirit Airlines launched new daily non-stop service from San Francisco International Airport to Detroit Metro with connecting service to Atlantic City, Cancun, Fort Myers, New York's LaGuardia Airport, Orlando and Myrtle Beach, S.C. Service will begin on May 25, 2006.
These new flights will be served with Spirit Airbus A319 aircraft holding 138 passengers with eight in Spirit Plus, Business Class and 130 in coach. Spirit will complete its transition to an all new Airbus fleet by this fall.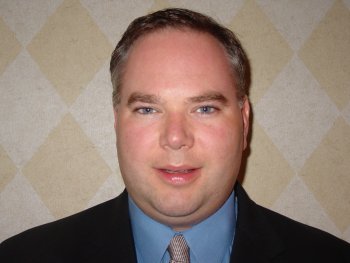 Barry Biffle, chief marketing officer, Spirit Airlines
"We are thrilled to add the premier San Francisco area airport to our route map this summer," said Barry Biffle, chief marketing officer of Spirit Airlines. "Customers have been clamoring for service to the City by the Bay and we are delighted to satisfy those cravings for sourdough, chocolate, and trolley cars for less. Providing low fares, great service and brand new planes isn't virgin territory for Spirit. San Francisco will be our 29th city and we see blue skies ahead for a great start of service this May."
"We are extremely pleased that Spirit Airlines has selected San Francisco International Airport," said John L. Martin, airport director, San Francisco International Airport. "Spirit Airlines has already developed a reputation for high value, low-cost service and its addition to SFO will mean even more choices for our passengers, which also means more competitive fares for our travelers. We look forward to working with the Spirit Airlines team as they begin their operations in San Francisco."
Fort Lauderdale-based Spirit Airlines is a low fare carrier to the Caribbean with hubs in Detroit and in Fort Lauderdale and service to 29 cities in the United States, Bahamas, and the Caribbean. In addition to Coach class service, Spirit offers Spirit Plus business class with 2-by-2 leather seats with an extra six inches of legroom in the new Airbus fleet, complimentary cocktails and snacks. For more information, fares, schedules and reservations call 1-800-772-7117 (en espanol, 1-800-756-7117) or visit SpiritAir.com . For information on San Francisco attractions read the Simon & Baker Travel Review San Francisco articles.