It's been a while since we profiled Mashatu Main Camp at Mashatu Game Reserve, a safari property in a private reserve in Botswana's Tuli Block, in 2008. At the time it was owned by the same family that owned the well known Mala Mala Reserve in the popular Sabi Sand Reserve adjacent to South Africa's famous Kruger National Park, which we have profiled several times over the years. In June 2023 we reached out to Mashatu via email requesting updates.* Recently, Tracy Pretorius, a Mashatu sales representative, replied to our questions via email. The most notable update is that there is a new owner at Mashatu. The watermarked photos in this update were taken by our contributors when they stayed at the property in 2008. The other photos were provided by property representatives this year.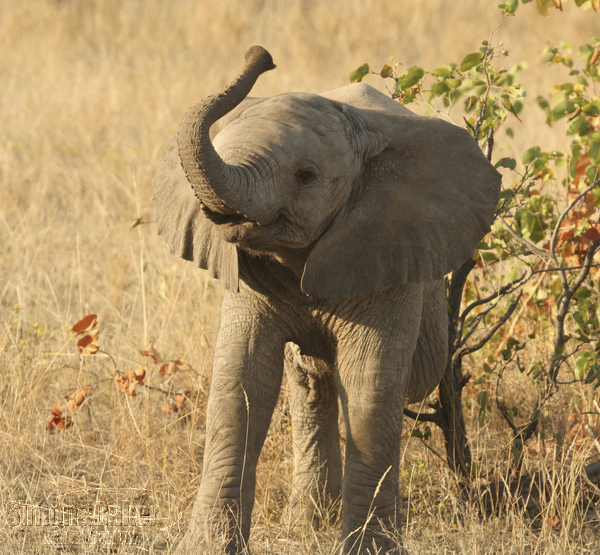 Tracy Pretorius, a Mashatu sales representative
LTR: A number of travel businesses across the globe shut down or reduced their offerings during and post pandemic. What can you share regarding your lodge?
TP: We were closed for 13 months, but managed to keep all staff employed during the pandemic. We are now back up and running and have 6 properties at Mashatu for guests to enjoy.
LTR: What, if any, pandemic policies and safeguards remain in place?
TP: No pandemic policies remain in place
LTR: Are Mashatu guests required to show proof of vaccination, negative Covid-19 tests, wear a mask or take any other measures?
TP: No
LTR: How often do you clean guestrooms?
TP: 3 times a day
LTR: Has there been a change in ownership since we profiled your lodge?
TP: Yes
LTR: What is the name of the new owner(s)?
TP: Stephen Lansdown
LTR: Are there any condition(s) affecting your facilities, amenities, and their safe and comfortable enjoyment? This could be anything like flooding, drought, water restrictions, strikes, staff shortages, etc.
TP: None
LTR: What recommendations would you share with overseas travelers given the frequent power outages in South Africa?
TP: We are in Botswana and have no power outages other than those cause by occasional weather – we then use back-up generators.
LTR: Since our contributors were there are there any updates to Mashatu Main Camp you care to share?
TP: We now refer to Mashatu Main Camp as Mashatu Lodge – we have re-thatched all the public areas, replaced all the roofing on the units, installed a museum as well as Serekolo Wellness Spa
Our current contact details are:
Address: Mashatu Game Reserve, Northern Tuli Game Reserve, Tuli Block, Botswana
Reservations: PostNet Suite 035, Private Bag X7005, Hillcrest, Durban, 3650, South Africa
Phone: +27 31 761 3440
Website: http://www.mashatu.com/
Email: reservations@mashatu.com
LTR: What routing options do you recommend for overseas travelers to reach your property? Is Johannesburg, South Africa the best connection?
TP: Yes – via Johannesburg is the easiest – we have daily flights from Lanseria to Limpopo Valley Airfield (airport at Mashatu)
LTR: If you offer exclusive use accommodations such as a multi-bedroom house feel free to share details including size in square meters and amenities.
TP We have two exclusive use safari homes – 3* Shalimpo (self-catering) and 5* Kolokolo (fully inclusive) – both have 4 en-suite bedrooms and swimming pools.
LTR: Would you share details about Kolokolo? For example, does it include its own staff, a dedicated safari vehicle?
TP: Herewith please find the information I managed to get from camp for you regarding Kolokolo:
Main House – 390 square meters
Managers House – 56 square meters
Camp Grounds – 6784 square meters
Yes – Kolokolo comes with it's own chef and housekeeping team as well as a dedicated safari vehicle with guide and tracker.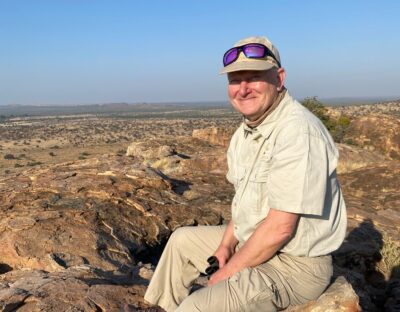 Stephen Lansdown, owner, Mashatu Game Reserve
In response to a request for a biography of the new owner a Mashatu representative shared his photo and the following by email: "Mashatu Game Reserve, under the leadership of its devoted owner, Stephen Lansdown, proudly stands as Botswana's second-largest employer. Guided by a visionary commitment, Stephen envisions safeguarding the Reserve for the prosperity of local communities and the preservation of its wildlife, ensuring a legacy that will endure for generations. He strives to achieve this noble purpose by establishing and maintaining a world-class tourism destination of unparalleled quality."
According to a May 3-9, 2020 article in Botwana's Sunday Standard at that time Pula Property Holdings, a Guernsey based company controlled by Lansdown, owned a 50 percent stake in Mashatu Investment, which operated the Mashatu Game Reserve. Per the article Mashatu Investment in turn controlled 70 percent of Mashatu Nature Reserve (Pty) Ltd. The remaining 30 percent was held by Botswana Development Corporation, the article states. The Sunday Standard indicated that Lansdown first became involved in Botswana in 2007 as a shareholder of Tuli Safari Lodge.
*Under normal circumstances our articles are based exclusively on the experiences and photography of our contributors at a destination and voyage. Due to the Covid-19 pandemic we halted travel. For those ready to travel now we are offering limited updates about destinations, properties and restaurants we featured in the past and whose representatives have responded to our questions and requests for updates. This series of updates began in 2021.